Menorca by Motorhome, the most exciting way of touring our land is now within your reach, we offer you the opportunity to explore the best landscapes of our island with the choise of freedom above all.
Our caravans offer you endless amenities to make your holiday a magical experience. You can go wherever and whenever you want, you will always have all the necessary comforts to make your motorhome your new home, even if you are close to the sea or near a mountain. Enjoy wonderful sunsets and sunrises from the terrace of your new home.
We have vehicles for 6 passengers and 5 sleeping places, complying with the standards of usability approved for this purpose by the competent authorities. We offer an exclusive area of privacy, to protect you and your family or friends from the new virus in these difficult times. All of them run on diesel with 130 HP engine, which allows you to travel across our island with no problems or difficulties.
They are equipped with a solar panel, regulator and a 220V inverter, which allows you total autonomy to always have the battery charge at adequate levels of use. On delivery you will receive a pendrive with instructions for use, as well as a comprehensive explanation from our staff who will familiarise you with the different equipment so that you can get the best performance and use out of them.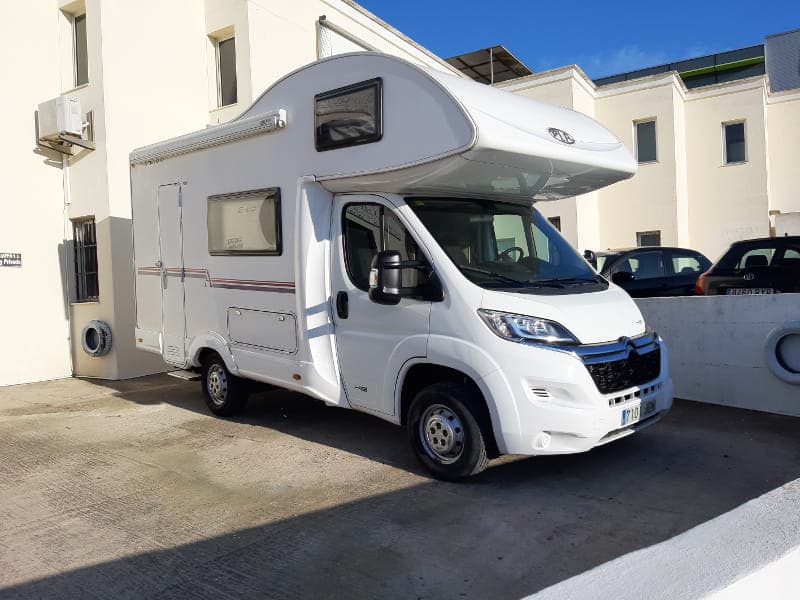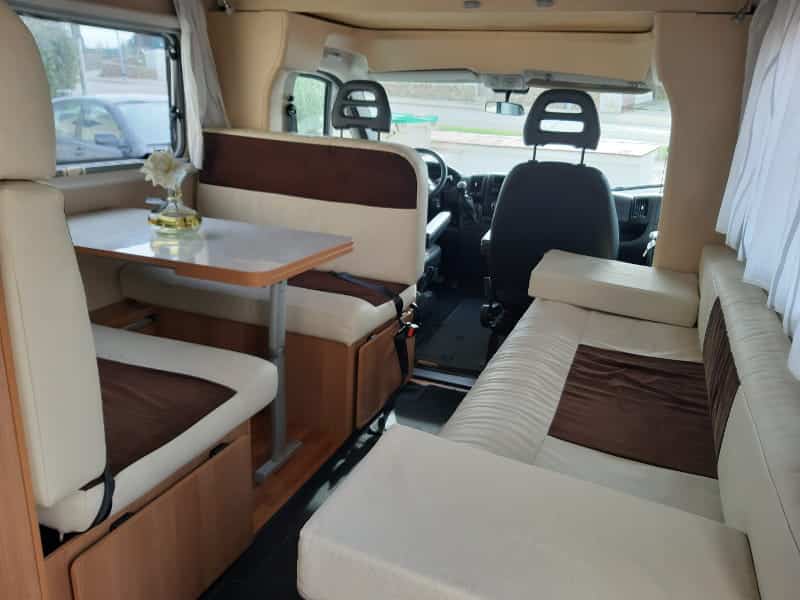 EQUIPMENT

 

TV with DVD and remote control

 

Roller awning

 

Outdoor table

 

Mosquito net per window

 

Outdoor folding chairs

 

Nasturtium bed netting

 

Hose

 

Hot water

 

Light extension pole

 

Fridge 100L

 

Levelling wedge

 

3 burner gas cooker

 

Triangles

 

Solar Panel

 

Waistcoats

 

220V converter

 

Parasol

 

Shower curtain

 

Gas cylinder

 

Shower

 

Liquid WC

 

Kitchenware

 

220V socket

 

Bedding

 

Fire extinguisher

 

First Aid Kit
This equipment offers you comforts inside the motorhome  like a small home. You can put the children to sleep in the upper bed with complete peace of mind as it has a mesh net to prevent them from falling out, and you can even put a children's film on so that they can rest and fall asleep.
This model of motorhome has a 150 litre water tank, as well as another tank of the same capacity for dirty water that will be filled as you use the running water. It also has heating and hot water in case you need it. Large roller awning that allows you to enjoy a very large shade where you can put the table and chairs outside. We will include two beach umbrellas, as well as a small fridge.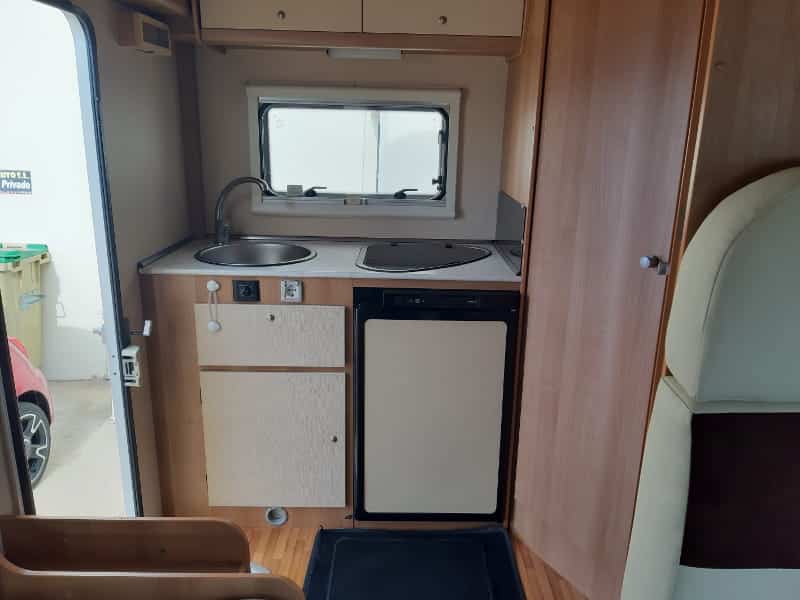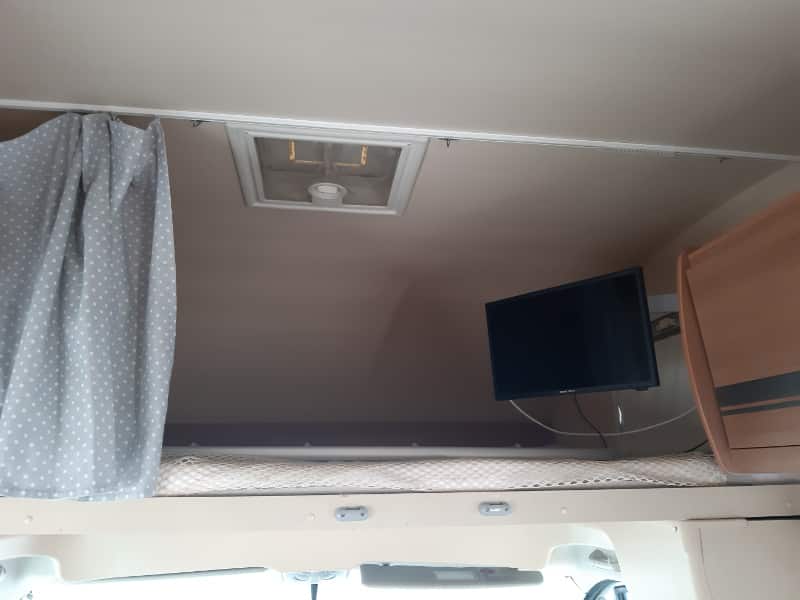 We deliver the motorhome with the necessary equipment of kitchen utensils for 6 people.
What a pleasure to prepare something to eat or snack while enjoying the wonderful views.
POTS AND PANS

 

Dinner plates

 

Cutting board

 

Bowls

 

Cutting knife

 

Forks

 

Bottle opener

 

Teaspoons

 

Frying pan with lid

 

Spoons

 

Lidded pot

 

Knives

 

Coffee maker

 

Large glasses

 

Food storage containers


 

Small glasses

 

Scissors
We deliver the motorhome with the necessary equipment and linen for the use of 5 persons.
All items have been disinfected before being offered to the customer.
LINENS

 

 

Pillows

 

Shower towels

 

Bed linen

 

Kitchen Towels

 

Underblankets

 

Microfibre cloths

 

Pillowcases

 

Tablecloth
Do you have more questions?

Contact us.