At Doral Auto we have all kinds of cars and vans to rent. If you are looking for a family vehicle, a small car or a van, we have what you need, see our catalog and choose the rental vehicle that you prefer. In addition, we adapt to your tastes and pocket, offering you all kinds of cheap car rental options so you can enjoy your vacation in Menorca.
Vehicles to rent in Menorca
Group A+: Hyundai I10 or similar
Group APLUS
Group B : Nissan Micra or similar
Group B
Group B3 : Fiat 500 , Smart Fourfor or Similar
Group B3
Group C : Opel Corsa or similar
Group C
Group D : Seat León, Fiat tipo or similar
Group D
Group DD : Opel Astra automatic or similar
Group DD
Group E- Peugeot Rifter or similar
Group E
Clase E3 : Volswagen Caddy Maxi or similar 7 Seats
Group E3
Group F : Lodgy 7 seats or similar
Group F
Group FF: Opel Zafira 7 seats or similar
Group FF
Group H : Peugeot 208 automatic or similar
Group H
Group I : Fiat 500 Cabrio or similar
Group I
Here at Doral Auto, as you see we have a car that adapts to your needs, whether you are renting for business or pleasure. From small and medium-sized cars, family cars, van rentals or even something special to add a touch of luxury to your trip, we have the right vehicle for you. We work with leading car manufacturers to offer our customers the latest models with a variety of equipment features, the most modern designs and the most eco-friendly vehicles to rent.
Small car rental for the city
Looking to rent a small car in Menorca? Regardless of the size of the car you are looking for, there is something for you at Doral Auto. We have a fantastic range of the most recent small and medium vehicles to choose from, so you will be on the road in your rental car in no time. Comfortable, easy to handle and ideal to drive around town.
In our car rental of Menorca, it is easier than ever to pick up your perfect small or medium vehicle at a place and time that suits your urban mobility needs. We offer you the best models in each category. Click here to book a small or medium rental car in Menorca now.
Family car rental in Menorca
Do you need a vehicle big enough for the whole family? Get as far as you can comfortably with the family car rental in Menorca. Whatever the size of your family or group of friends, we will have something that suits your needs. Take the road with your family in one of Doral Auto's large family vehicles or SUVs. For the safety and comfort of children, Doral Auto also offers a variety of baby seats and child seats.
We have a wide variety of spacious family cars and SUVs to choose from, making it easier than ever to travel on your terms.
Rent of tourism in Menorca
Comfort, convenience and quality service. You will get all that and more when you rent a car with Doral Auto. We provide you with some of the best prices in the market. You can book your rental car online right now with just one click.
Rental at the best price of Motor homes
By renting one of our motor home in Menorca, you will enjoy the sensation of moving around the island at your own pace.
They come equipped with everything you need so you don't have to worry about a thing.
This type of vehicle is driven with a B driving license, so we ask the client to take extreme precautions if they do not have experience in this type of car.
Like all our vehicles, they enjoy 24-hour roadside assistance.
Our fleet of motor homes are fully insured with a franchise that is based on it.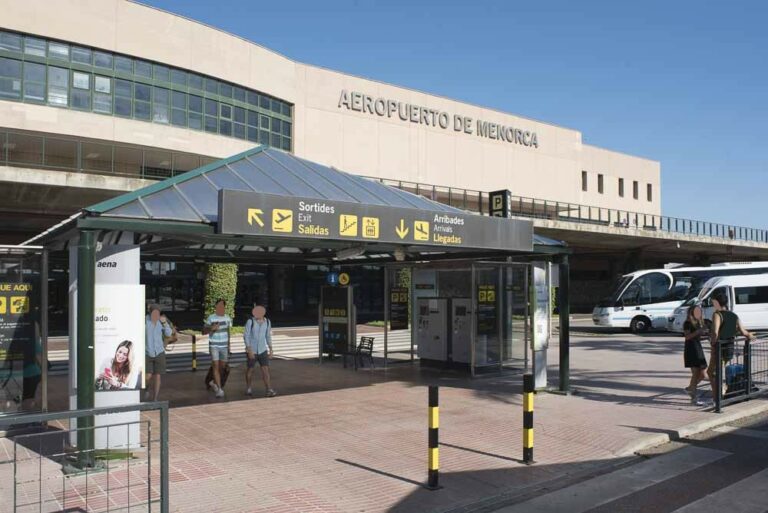 Delivery and return of vehicles
Do you have more questions? Contact us.