Find out all the activities in Menorca you can do, here are a few you can look at and find the one that suits you or ticks all your boxes. 
Enjoy your time doing actvities in Menorca and having fun.
The Menorcan horse breed is of origin from the southern part of Spain and it was adapted until it developed the characteristics that distinguish it. It is also the center of the patron saint festivities where Menorcan dressage is manifested by performing with the riders a spectacular jump that shakes the Menorcan people. It is about staying on two legs only supporting the hind legs with a very high inclination that makes the rider part of the horse to remain in the saddle.
One of the activities in Menorca that is most identified with the island is to do the route from Camí de Cavalls.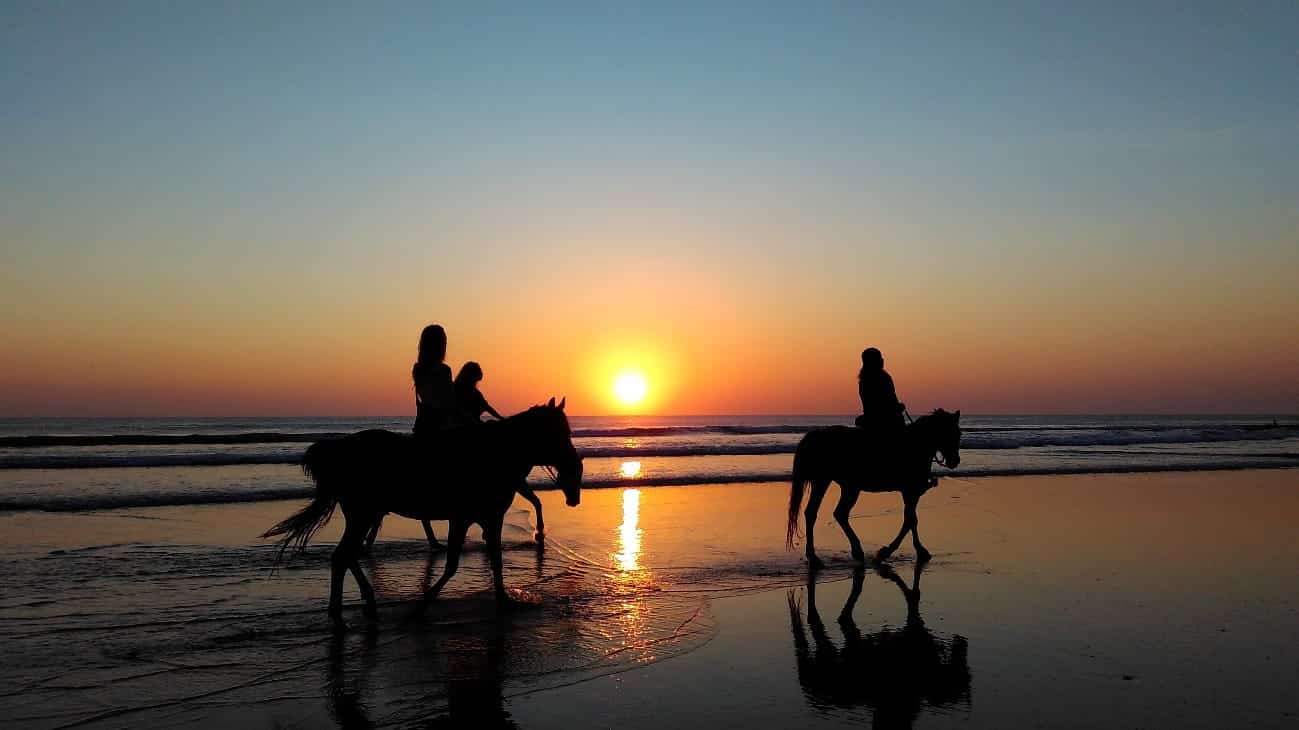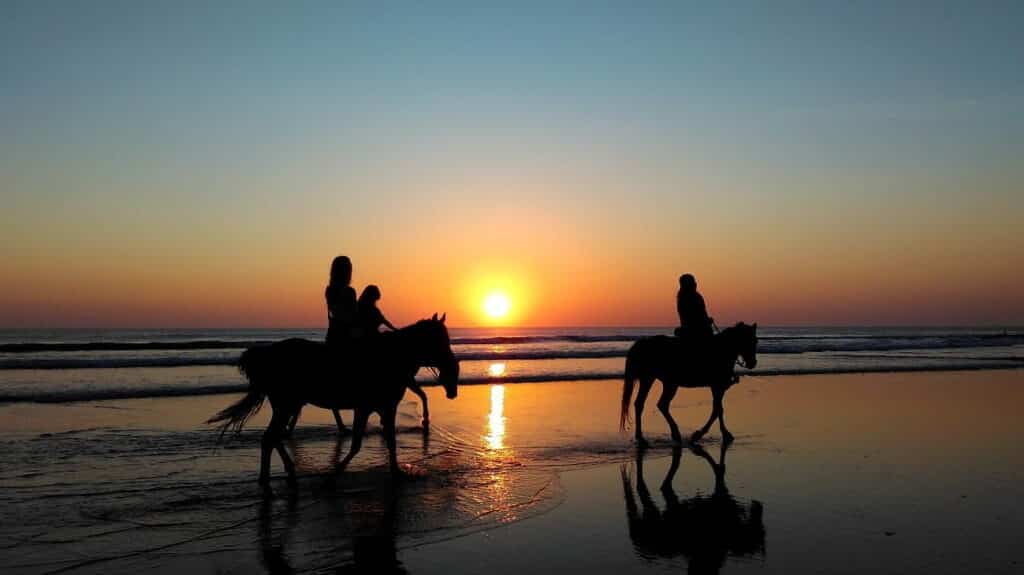 Being in Menorca and doing the Camí de Cavalls route on horseback is something that will leave you with memories for a lifetime.
The first means of transport used on the island for the purpose of defense of the coasts was this beautiful animal that traveled the perimeter of the coast doing surveillance tasks. The routes on horseback are designed and personalized to the level of each person, they are very well trained, they are very calm and they already know the routes themselves.
It is recommended to bring water and sun protection since in Menorca in summer it is hot and the routes last between 30 minutes and 2 hours.
Here are some recommendations of companies that make these wonderful routes on horseback.
Son Bou Rutas a Caballo
619841521
Urbanización Torre Solí Nou, Carrer Atalis, s/n, 07730
Rutas a Caballo Son Àngel
609833902
Son Àngel, 07769 Ciutadella
Menorca a Cavall
685990545
Travessia Cala Galdana, km 4, 07750 Cala Galdana
Rutas ecuestres Cami Cavalls
636455270
Camí de Cala en Turqueta, 07769 Ciutadella de Menorca
Knowing Menorca by boat is a different opportunity to rediscover this exciting island with the fun activities in Menorca you can do by boat, you will reach beaches that cannot be accessed in any other way. There is nothing more beautiful than reaching parts of the island that cannot be reached by car or walking and being able to enjoy the turquoise water of Menorca.
There is a difference between the south and north coast. The north is more abrupt and wild, while the south is usually calmer. As Menorca is in this Mediterranean enclave, there are changes in the winds that modify the weather conditions. A tip from those of us who live on the island is to make sure which way the wind blows and go in the opposite direction.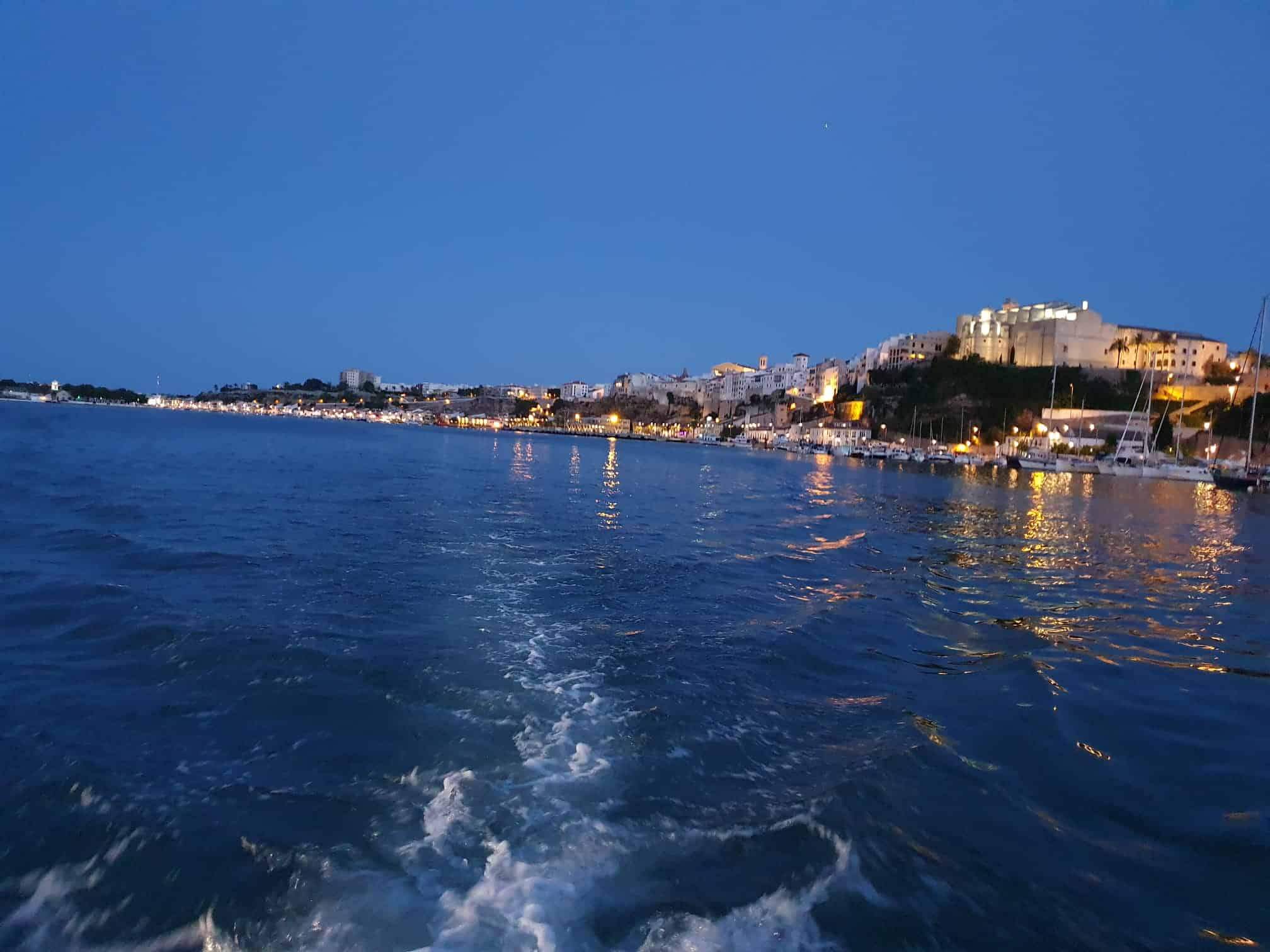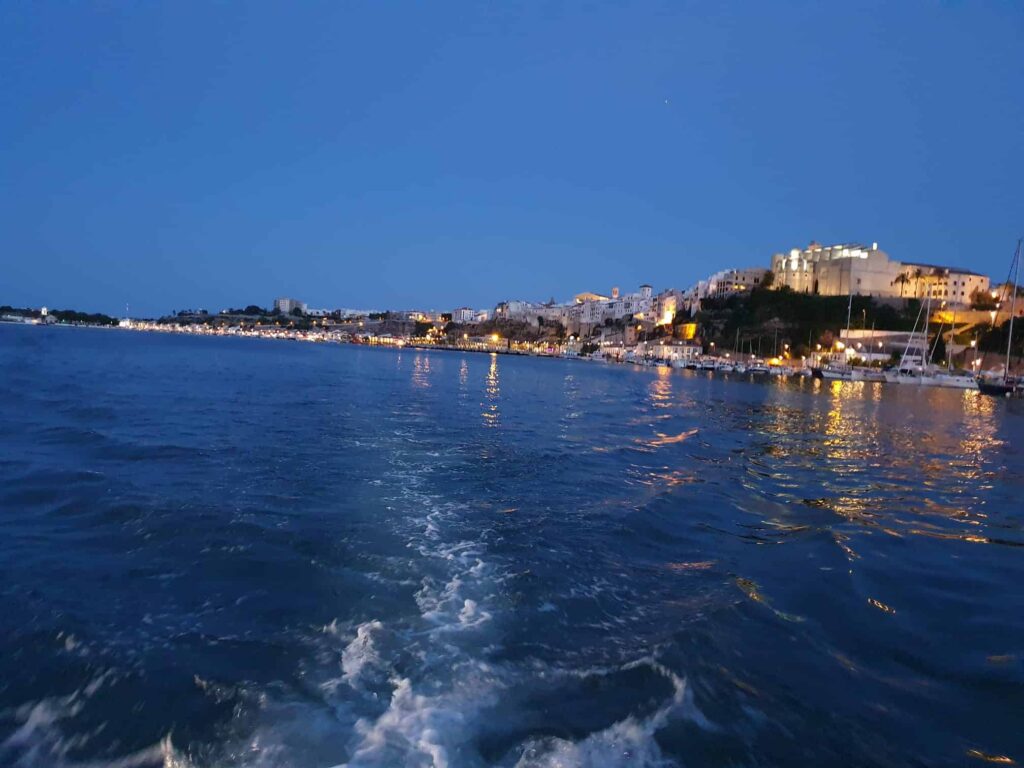 There are boat departures from Ciutadella that travels a part of the South coast and offers us a coastal navigation calling at one of the best known southern beaches. They usually offer a lunch within the excursion itself, it is a way to take the day of sailors enjoying to the fullest the color and bathing in these crystalline waters that distinguish Menorca.
A separate chapter is the rental of boats. Depending on what length you do not need a degree, but still you should have a minimum knowledge so as not to put the people you carry at risk. You can start a small tour either online or through books of basic knowledge to set sail at sea. Here are some boat companies, some can also rent boats without a license.
Menorca Nautic
971354543
Moll de Llevant 152 Puerto de Mahón 
Nova Náutica
971488318
Carrer de s'Espero 11 Poligono Mahón 
Navegando Menorca
603140950 
Nautic Fun Menorca
971364250
Sa Colarsega Puerto de Mahón 
Menorcaboats
971484281
Passeig des Moll 78 Puerto de Ciutadella
Merak Charter
616443489
Moll de Llevant 325 Puerto de Mahón 
Scuba diving, underwater activities in Menorca.
If you are one of those who like life under the sea more, the scuba diving in Menorca is the most spectacular. All diving centers have impressive dives that you will want to discover. You can also receive the introductory course of this modality with the guidance of expert teachers.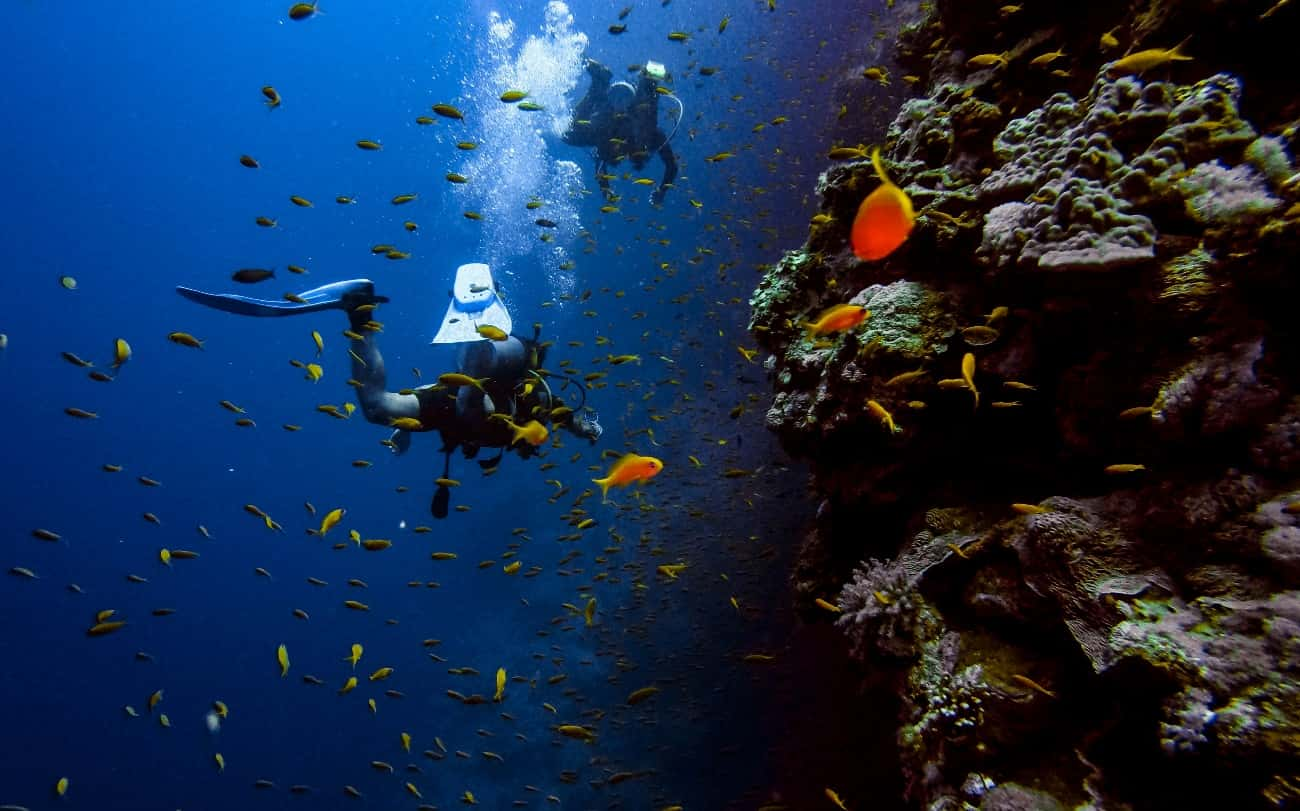 Diving Menorca
625712631
Carrer de Baix, s/n, 07748 Platges de Fornells
S'algar Diving
971150601
Passeig Marítim, 07713 S'Algar
Binibeca Diving
617685193
C/ de Platja de Llevant, s/n, 07711 Sant Lluís
Blue Dive Menorca
618537379
Zona Comercial, 7-8, 07740 Port d'Addaia
Merak Diving
971361858
Moll de Llevant 325 Puerto de Mahón 
Kayak, guided trip to the island
To see the island in a different way and to be able to do sports at the same time, rent a kayaking in Menorca is a very fun option and recommended for groups of friends, as a couple, as a family. A way to discover Menorca from the point of view of the sea. You can approach cliffs, caves, and reach the shores of our white sand beaches enjoying the pleasures of bathing in these paradisiacal places. You will experience the magic of the island, respecting the ecosystem in a special way.
There is the possibility of going around the island guided by teachers who will give maximum security to the journey. An experience that you will never forget.
In almost every corner of Menorca you will find places to rent a kayak, but here are some sites and companies that offer this service.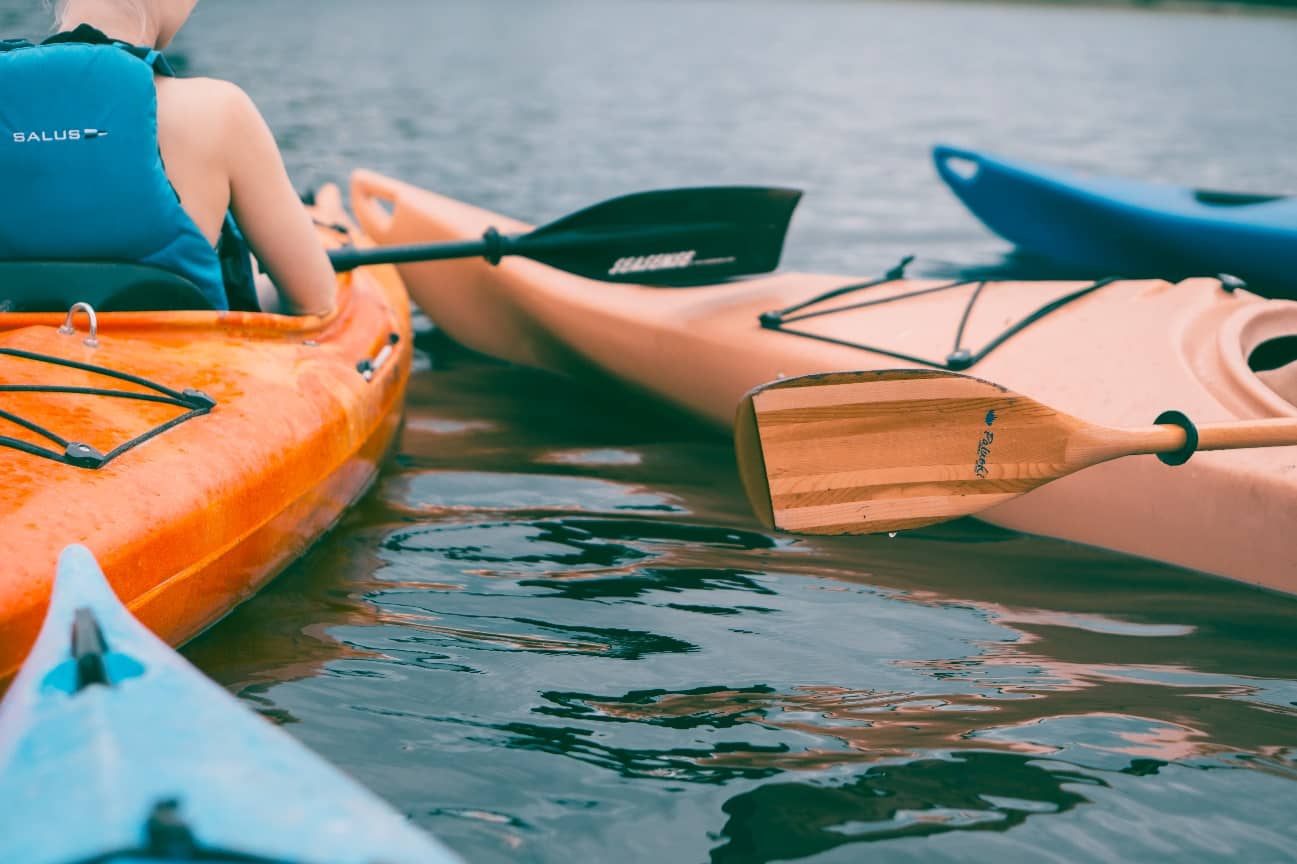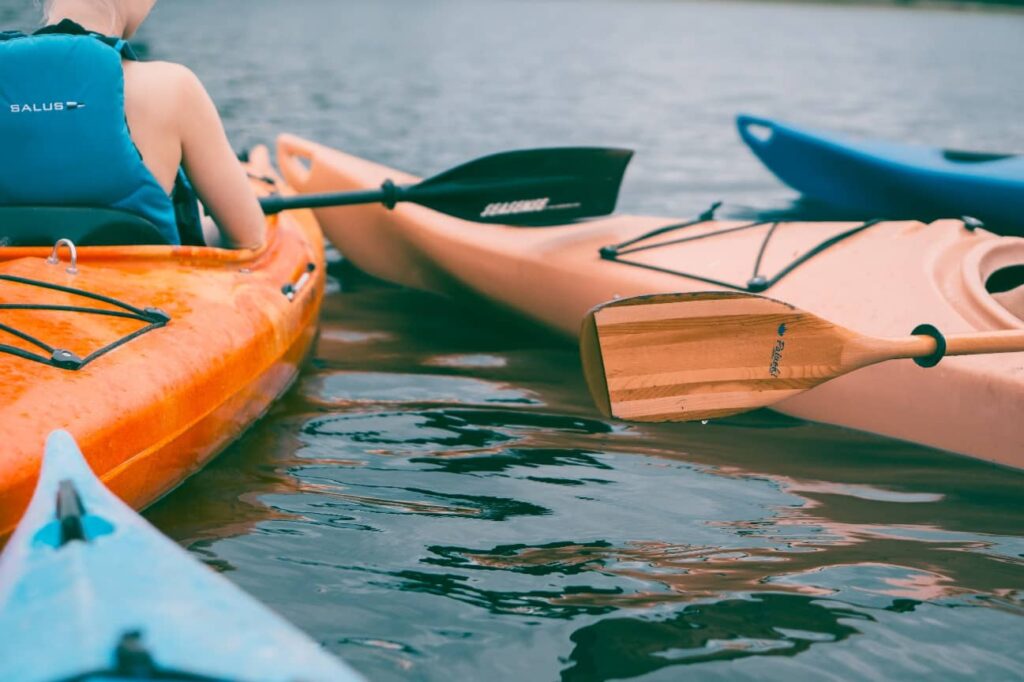 Menorca en Kayak
669097977
Carrer Tramuntana, 9, 07701 Es Grau
Katayak Menorca
626486426
Paseo marítimo 69, 07748 Fornells
Kayak Menorca
609670996 41
Paseo Marítimo, 07748 Fornells
DMS Sports & Kayak
616338393
C/ Passeig dels Porxos, 9, 07710 Binibeca
Menorca Kayak 360º
664340024
C/ Conde de Cifuentes, 89, 07760 Ciutadella 
MenorcAventura Boats & Kayaks
697940206
Av. Central 99 07730 Cala en Porter
Gastronomy one of our favourite activities in Menorca.
On our island we have a wide variety of cheeses produced with different animals. You will find the variety of soft, semi-cured or cured cheese and all of them under the denomination of Origin Queso Mahón. Products that have made us winners of international awards such as the World Cheese Awards. So if you are a cheese fan, you have to try our Menorca cheeses.
Caldereta de Llagosta
As the main dish of our island, a wonderful product of the sea, such as lobster and a good sauce, make this fishermen's recipe a spectacular dish to enjoy on special occasions.
---

Sobrassada
Sobrasada is one of our favorite sausages and the one that stands out the most of all, if you like it, I recommend you try it on a toast with honey, it is very tasty.
---

Oliaigua
This recipe is one of the oldest in Menorca, but also one of the richest. It is a traditional soup of Menorcan cuisine, which is usually eaten throughout the year with different garnishes depending on the season.
In winter it is very common to take it with fried potatoes, onion or egg, during the summer it is eaten warm accompanying it with figs or melon, in spring asparagus are the protagonists of this soup. The bread is always present and it is preferable that it is dry (several days old), cut into thin slices and toasted.
---

Aubergine Stuffed Menorcan
As Menorca is one of the dream places in the entire Mediterranean for its immense beauty, Alaior is the incentive that concludes and enlarges the essence of the island. Visitors who enter, discover one of the best preserved towns on the island, its streets, buildings and monuments emerged from its 700 years of history are part of a heritage that can be seen from every corner.
If you come to Menorca with the family, the water parks are a very good idea to have fun for a while, in Menorca we have three water parks, two are located in Ciudadela and the other is in Punta Prima. One of the most carefree activities to spend a few hours with family, with friends, are these places where you can feel the adrenaline rush when you jump through the different attractions or enjoy the pools in a calmer way.
All these water parks have slides for all tastes and ages and have different activities to do. They also have a bar and restaurant in case you want to stay to eat.
The Aqua Rock also has a Kart track, for those who like competition and speed.
Aquarock Kartingrock
971387822
Carrero Cova d'es Moro S/N BAJO Cuitadella
Aqua Center Menorca
971388705
Av. los Delfines, 4-8, 07769 Los Delfines
Splash Sur Menorca
971159195
Urb, Carrer Equinoccis, s/n, 07713 Biniancolla
Menorca is a beautiful island that you will love to visit, but visiting it and having its history told is even more charming. Here are some recommendations for places where they do guided tours.
Jeep Safari Menorca
The Jeep Safari Menorca consists of excursions in 4×4 Jeeps through the part of Menorca where you can't get there by normal car. It is a unique and very fun experience. They have different types of excursions and they are very well personalized. The guides who lead will take you to unique sites and explain the stories of Menorca.
687773248
---

Subaida cheese factory
If you come to Menorca, and you don't taste their cheese, have you really come to Menorca? The Menorquines are very proud of our cheeses and the number of awards we have won worldwide. The guided tour of the Subaida Cheese Factory , if you are a cheese fan, you will love it since they explain their elaboration and you can also taste the variety of cheeses they have. They also have their products for sale so you can take them with you
606326613 Crta Alaior a Addaia S / N
---

Binissuès
Binissuès is a rural house and restaurant that has a very nice guided tour of the peasants of Menorca. You will see how they worked in the fields, made bread and cheese, what the orchards were like, etc. Apart from the guided tour they have a restaurant with the authentic gastronomy of Menorca.
971373728 Crta. Mahón-Ciutadella km 31.6 (Els Alocs detour)
---

Guided tour of Alaior
Menorca being one of the dream places in the entire Mediterranean for its immense beauty, Alaior is the incentive that concludes and enlarges the essence of the island. Visitors who enter, discover one of the best preserved towns on the island, its streets, buildings and monuments emerged from its 700 years of history are part of a heritage that can be seen from every corner.
696138954 C / des Forn 9 Alaior.
More information on local businesses
You have more questions? Contact us.