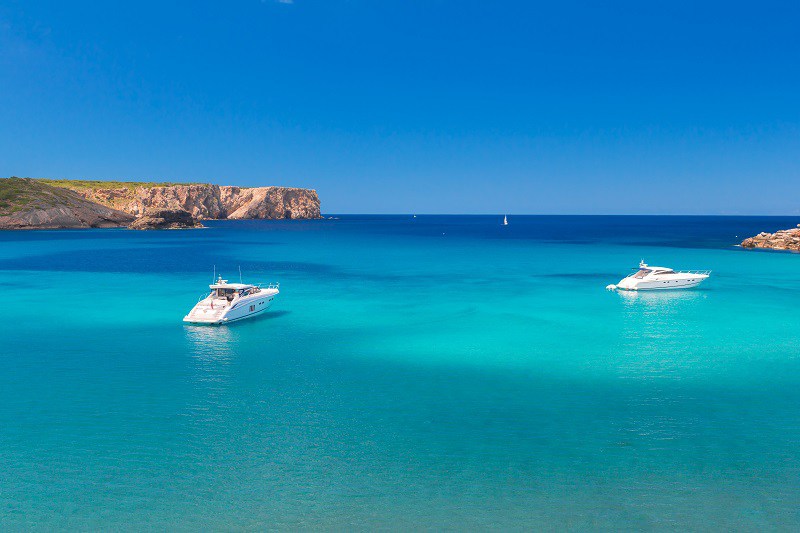 The 7 best beaches in Menorca
It is difficult to say which are the best beaches in Menorca. But if you are thinking of making a getaway to Menorca, in this article we will show you the 7 best beaches in Menorca. All of them have good access, either by road or by foot. We will list the best 7 to drive.
The best beaches in Menorca: the more difficult it is to arrive, the more privacy you can have
Presili Beach
This beach located next to the lighthouse of FAVARITX is worthy of a South beach. Its white sand and turquoise waters are camouflaged in an environment full of rocks. Besides, her sister beach, the turtle, also has the same charm.
You can find it in the area of the natural park of Albufera des Grau. Your access is good by car and you only have to walk 10 minutes by a section of the "Camí de Cavalls" to reach its waters.
Son Saura Beach
The best beaches, Son Saura is one of the largest beaches in Ciutadella. Located next to Cala Turqueta, this beach has many meters of sand with Posidonia.
Posidonia is a kind of protected seaweed that prevents the wind from taking the sand off the beach, so it will be your towel partner.
Galdana
Possibly it is the most urbanized beach of the island, ideal for families with children who need a place with leisure offer.
This beach is located to the south, more or less in the center of the island, and has very good accesses by road. Don't miss the opportunity to take a picture from the viewpoint, it's worth it!
Algaiarens Beach
Also known as La Vall Beach. This is one of the best beaches in Menorca, according to the inhabitants of Ciutadella. These are two fine sandy beaches and clean water that are separated by a cliff.
If you want to go from one to the other, you have to walk through a natural forest where you will find a pond where, sometimes, you can see wild turtles.
Es Caló Blanc
Although it is considered a cove, we can not forget this little piece of heaven. By car one of the roads south of the island you will find this tiny beach that you will fall in love with.
The best beaches in Menorca are spread all over the island and all of them are easily accessible by car
Son Bou Beach
It is the largest beach in Menorca, with almost 2 kilometres and a half of expanse of sand and blue waters.
It is also one of the most familiar: you can find hammocks and beach bars. Moreover, its extension is shared by other nearby beaches.
Binigaus Beach
To get to this South beach you will have to go in the direction of Santo Tomás and leave the car in a parking lot that you will find next to a bar.
If you follow a piece of the "Camí de Cavalls" you will arrive to a golden sand beach bathed in turquoise waters that will leave you impressed.
Cavalleria, best beaches
Finally, we do not want to leave this beach north of the island. Your access by car is good.
When you get to this beach you can swim in blue waters full of fish, so we recommend that you take the snorkeling team.
You see that the best beaches of Menorca can be toured by car: You only have to choose which one you want.
---
May 9, 2018
---