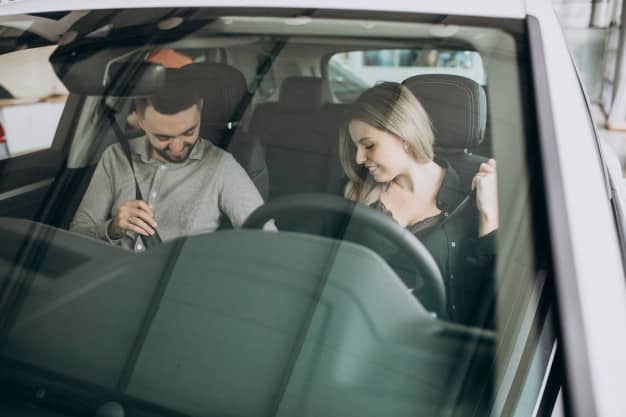 Renting a car in Menorca. What should I know?
Renting a car in Menorca is the most common and eastiest way to get aroud our beautiful island. Our public transport isn't very good. In Doral Auto, we have wide veriaty of cars and prices to fit your needs on your stay here.
Renting a car in Menorca, during the months of June, July and August Menorca has many tourists and visitors who want to relax and enjoy a well-deserved holiday. And in Doral Auto we want to help you to make your stay on the beautiful island perfect.
We know that, apart from the accommodation, another essential element to move around the island is to have a car. Well, today we are going to tell you everything you need to know about renting a car in Menorca. And we will help you to choose the one that suits you best.
Choosing to rent a car is without a doubt the best option of transport that you can have as it offers a total freedom of movement and you won't have to depend on the bus timetable, as it is not a frequent as in other places of the world.
How to rent a car in Menorca?
First things first is book in time. Leaving it last minut will only get you to cars that usually aren't cheap. Thats why we recommend booking in advance. There are many renting a car in Menorca. Thats why we ask you to take your time reading the conditions of every company and compare the prices.
At Doral Auto we like to have very competitive prices, and we offer a fully comprehensive insuranse without franchise, meaning you wont have to leave a deposit or that we wont block certain amount of money in a credit card. The only deposit we ask is 80€ for fuel, and when you return the car full of fuel we return the 80€ straight away.
How many people are traveling ?
Another thing you should take into account is the number of people traveling with you to renting a car in Menorca. It is not the same to book a vehicle for a couple, than for a group of friends or for a family. Every traveler needs a particular type of car and we have them all.
From a small utility for two people to a seven-seater. In Doral Auto we also have the necessary extras to adapt to the needs of each traveler, like car seats, boosters, beach umbrellas…
The steps to hire your rental car are very simple. Just enter our website and enter the dates of your holiday and your arrival and departure hours, also where you will be picking up the car. Then just click search and all the cars available will come up and yoou just have to select one.
You can also travel by boat or motorhome to enjoy the island!
---
July 25, 2018
---