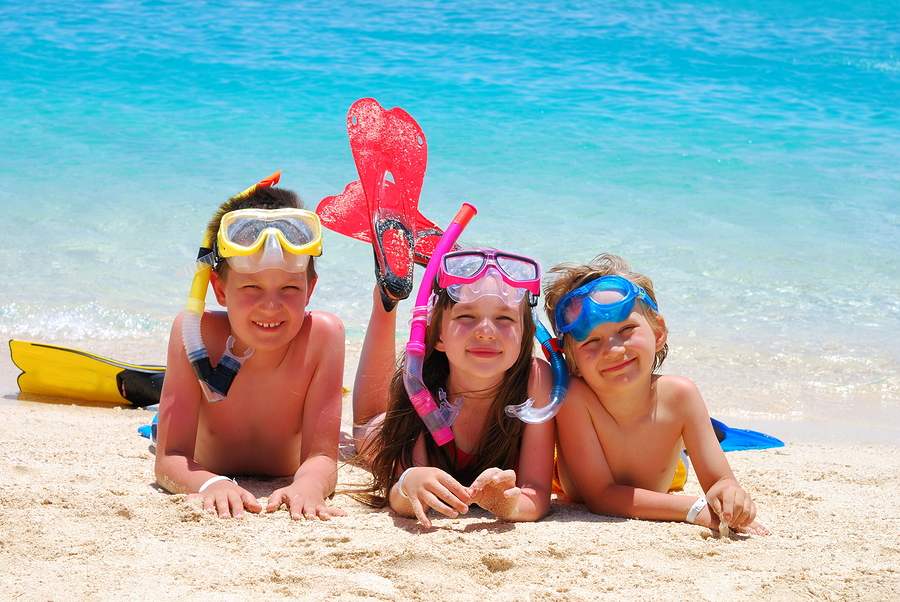 5 coves and beaches to go with children in Menorca
One of the advantages of going with children to Menorca and renting a car is that you can visit different beaches everyday and discover places and coves that are unique, have fun with your children in a safe enviroment.
Before planning your beach day, be aware in wind, which is important in Menorca. If the wind comes from the north of the island, go to the south beaches and calas. If the wind blows from the south, go to the north beaches or coves. Below you will find beaches to go with children. 
Beaches and coves to go to with children in Menorca.
Santandria and Sa Caleta (north).
We started our list of coves and beaches to go to with children in Menorca with a beach you will want to visit if you stay near Ciutadella.
It is perfect for the first day because the access is very simple and you won't have to make great preparations. It is very urbanized and there are many restaurants and supermarkets near.
Beaches of Algairens (north)
Very easy to access if you have rented a car these beaches form a very nice and less urbanized trio. In fact they do not have showers or services so you will need to be more organized in regards to water and food.
Kids love it because there are rocky areas plagued with crabs. Parents can enjoy them completely relaxed because the beaches to go with children are very shallow. So everyone wins.
Cala Morell (North)
A beautiful and excluded site although easy access by car. There's a restaurant on the way. If you choose to eat there you will have a beautiful view to the cove.
It has a small sand area, but also several platforms that surround it to reach the sea. Again, the crabs will delight the little ones. And it is great for snorkeling.
Alcaufar (south)
If you want to go to Menorca with children and feel like a true islander, in Alcaufar you have a chance to feel like this. It is a little known cala  and it is visited especially by the neighbors and the guests of the first tourist accommodation of the island, the Hostal Xuroi.
If your kids are walkers, prepare them for a walk of about 20 minutes to reach Caló Roig, where you may be the only ones present. An opportunity worth taking advantage of.
Sa Mesquida (north) beaches to go with children
A urbanized beach but very nice. There are no restaurant or beach bars on the beach but there is a restaurant at the entry of Sa Mesquida called Cap Roig.
On the beach there is a refreshment truck that also sells homemade ice cream. Your rental car will take you to this beach without any problems and the parking lot is very close.
Any of these beaches is perfect to go with children to Menorca. Also, given the size of the island, if you don't know which one to visit you can always fill your rental car with water and food and visit several. You will definitely find the perfect beach for you and your family.
Remember to take a look at our offers to make the most of your holiday.
---
July 18, 2018
---