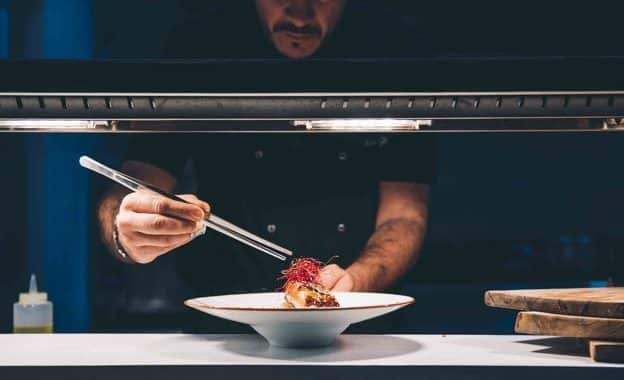 Tapas with ingredients fron the Menorca garden
There are innumerable reasons to visit Menorca garden, from Menorcan farms, nature and even its historical monuments; passing through those charming corners or the wonderful sunsets.
But we cannot forget its incredible gastronomy full of flavor and history.
The sea and the mountains reflected in the gastronomy of Menorca
Although Menorca garden is famous for its sobrasada, a pork sausage characterized by its red color that the paprika gives it.
We should not overlook the rest of the sausages that are made on the island.
Some not so well-known of the Menorcan sausages are for example the carnixua or cuixot.
The white camot and the black camot or the butifarrón.
The island makes its sausages with ancestral recipes, which maintains its traditional flavor.
So a tapa or a toast of these wonderful meats will always be a good option to satisfy your palate.
And discover the popular Menorca garden gastronomy.
The fish tapas cannot be absent either, since being an island it is a product that they respect and know very well.
From the Menorca garden to your plate
Some other typical recipes that we cannot miss when we go to Menorca are.
For example Menorca garden frit, coca or stuffed aubergines that are a combination of products of animal; origin with products from the since they are dishes that can be found with and without meat according to the chef's taste.
On the one hand, Menorca garden frit is traditionally made with lamb and vegetables, and sobrasada can also be added.
On the other hand, coca is a salty mass with oil that usually has tomato slices on top and may or may not be filled with other vegetables or ingredients.
There is also a typical Menorcan recipe to make stuffed aubergines that are popular in so many places.
Traditionally it was a summer recipe because it is the season of aubergines, but now it is possible to taste them all year round.
In this case, the aubergines were filled with fried vegetables and eggs and sprinkled on top with breadcrumbs and a splash of oil before cooking them in the oven.
Finally, it is worth highlighting the island's pickles such as capers, of very good quality as well as their figs and their derivative products such as jam.
Menorcan cheese and its best companion, wine
There is no better tapa in the world than a good cheese board accompanied by a glass of wine, and they know that well in Menorca garden.
Its Mahón cheese has a designation of origin that guarantees its quality and taste.
In Menorca it is possible to do the cheese route and discover its flavor and history while enjoying the beauty of the island, so don't think twice and choose your vehicle to enjoy this excellent https://doralauto.com/xperience.
Both to bring a good souvenir or to have a snack, Mallorcan cheese is the best option, but we cannot forget the Mallorcan wines that with their name Vi de la terra Illa de Menorca and their history are synonymous with quality and pleasure.
---
December 11, 2020
---