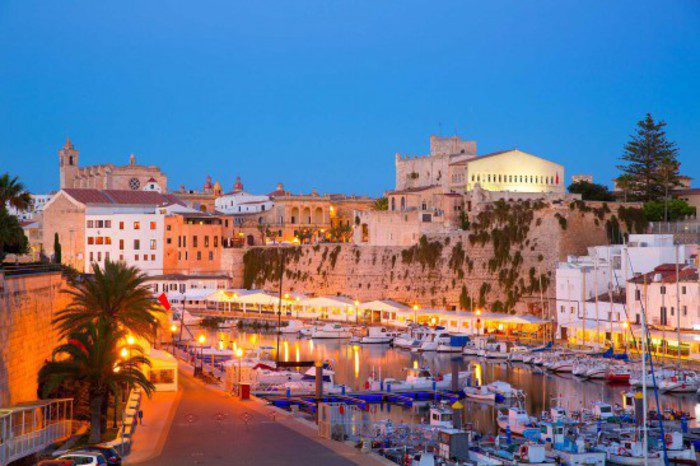 The 5 best restaurants in Menorca that you can not miss
Menorca's gastronomy is delicious. Definitely one of the many attractions that the island offers. Here are the 4 best restaurants of Menorca that you can not miss. In fact, a gastronomic route to enjoy at your own pace in your rental car.
The best restaurants of Menorca in Mahon
The capital houses restaurants for all tastes and for all budgets. Try to park your car near any of these and you will not regret:
1.-Chlorophyll
Menorca does not close its eyes to gastronomic tendencies and is perfectly capable of adapting its traditional dishes to the new. An example of this is chlorophyll, which offers 100% vegetarian cuisine and an amazing daily menu available to anyone.
The food is great. As well as the workshops and cooking courses that they offer in their farm, from where they obtain much of the product with which they produce their dishes.
2.-Passió Mediterrània, in the port
This restaurant combines flavors of the world in a creative and carefree way. So you can order an octopus with guacamole and wasabi, for example.
Yes, in the surroundings of the port of Mahon. In a very lively and relaxed atmosphere where the most important thing is to enjoy the food and the company.
The best restaurants of Menorca in Ciutadella
Take your rental car and change Mahon to Ciutadella, the city that has the fame of being the most beautiful of the island and where you can also find some of the best restaurants in Menorca.
3.-Smoix
The perfect combination of a local character that lends an absolute charm and features that distinguish an international restaurant. It stands out for a choice of the best suppliers in the area.
But also by the selection of seasonal products that are combined with absolute audacity. It serves menu of the day and its wine list is most stimulating.
4.-Sant Joan de Binissaida in Sant Lluís
Although the two main cities of Menorca are home to several of the best restaurants on the island, other locations do not lag behind.
The restaurant Sant Joan de Binissaida stands out for a cuisine that balances the most traditional local gastronomy with expressions of the creativity of the chefs. Dishes like the ensaimada and foie gras biscuits shake hands with homemade tomatoes, for example.
The restaurant breeds its own lambs, served in à la carte dishes. Some of them just on request. The best restaurants in Menorca dot the whole island.
We have made a short list of 4, but a good rental car will take you to many more. Check our rates and design your own Minorcan gastronomic route.
---
June 20, 2018
---